About Valente Law Offices
Miguel A. Valente is Valente Law Offices' head defense attorney. Born in Montreal, Canada, Miguel grew up enamored with the American legal system and the fact that everybody has legal rights that have to be protected by somebody.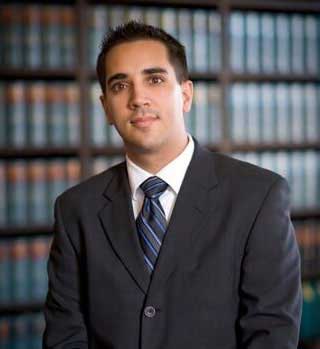 Miguel received his undergraduate degree in Economics from Arizona State University in Tempe, AZ. He chose to continue furthering his education. Because he never let go of his dream of defending the rights of individuals, he then enrolled at Thomas Jefferson School of Law in San Diego, CA. While in law school, Miguel was a competing member of his school's mock trial team, as well as the community service chair of the school's Bar Association.

Miguel's dream came to fruition. Since 2007, he has been licensed to practice law in state and federal courts in the State of California. He is a member of the California DUI Attorneys Association, the California Public Defenders Association, the Association of Trial Lawyers of America and the National Association of Consumer Bankruptcy Attorneys.

Judges have praised Attorney Valente's courtroom professionalism. Clients have praised his attention to detail, his dedication to their case and his commitment to defending their individual rights and liberties, no matter the situation. If you are in need of vigorous criminal defense at an affordable price, contact Miguel Valente today.
Contact Us for a Free Consultation
As one of the area's top defense attorneys, Attorney Valente has extensive legal knowledge, skill and dedication, and will fight for your legal rights. To schedule a free consultation, contact our office at (760) 863-2161 or submit our confidential online contact form.