Defense for Domestic Violence Cases
Effective & Tough Legal Assistance
Domestic violence can happen in relationships that include married couples, dating couples and former spouses or partners. It can be psychological, sexual, emotional, economic or physical in nature. At Valente Law Offices, our experienced domestic violence attorney fights aggressively for those involved in domestic violence. Valente Law Offices can represent the defendant or the victim, but not both for the same case.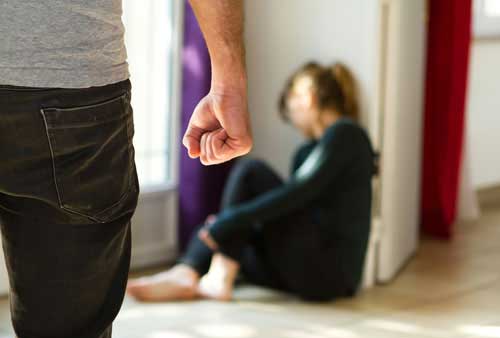 Facing a Domestic Violence Charge?
A criminal domestic violence conviction can be charged as a misdemeanor or felony, depending on the severity of injuries. This can lead to additional jail time, domestic violence classes or a possible criminal protective order against you.
Oftentimes, someone will accuse a partner of domestic violence over an incident that is not, by law, considered domestic violence. At our initial free consultation, our attorney will verify that you indeed have a case.
We know how sensitive a domestic violence case can be. That's why we guarantee confidentiality when we communicate with our clients. However, when our legal services are retained, you must understand that you need to be completely honest and very candid about what happened. It is the only way we can help you. We will go over the scenario(s) and any police reports that were filed. Our attorney has extensive knowledge – he has handled countless domestic violence cases. His understanding and strategy are intuitive and calculated. You can rest assured knowing that your case is in highly capable hands.
Contact Us for a Free Consultation
If you were arrested or charged with domestic violence, you need an attorney who will fight for you. Our attorney can provide the best criminal defense for your specific case. Contact Valente Law Offices to schedule your free consultation by calling (760) 863-2161 or submitting our confidential online contact form.